Welcome To
About Aggressive Carpet Care
About Aggressive Carpet Care
Aggressive Carpet Care is committed to providing customers with cleaning services they can count on for achieving safe, clean and hygienic environments. Our services are specially designed to be as convenient and accessible as possible. Give us a call at any hour of the day that is convenient for you and we will ensure that your home is cleaned thoroughly and that you have a nice hygienic environment for you and your loved ones to enjoy.
Locally Owned & Operated - Licensed, Bonded & Insured
About Aggressive Carpet Care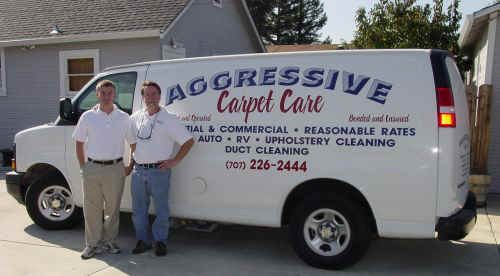 Aggressive Carpet Care offers carpet & upholstery cleaning and janitorial services for residential and commercial clients in Napa, Sonoma and the surrounding area. We use state-of-the-art carpet cleaning equipment along with the best cleaning products available leaving your carpets looking great and odor free.
Check Out Out Services
We, at Aggressive Carpet Care, have made it a mission to provide healthy and organic cleaning services for your homes and offices. Once you experience our cleaning services, you will feel wonderful enjoying healthier lifestyle and surroundings!
Everyone wants their home to be as hygienic as possible but removing all traces of dirt, dust, bacteria and other pollutants can become difficult. If you're a busy working professional, hire us to do the right job for you.



Call Us Today!
See what they're saying about Us!

★★★★★
I have used Aggressive Carpet Care 4 times now & I have no complaints.
Excellent Service! They show up on time & do a very nice job. Very informative & thorough. I always remember them by they were the first in the phone book.

Steve P.
Visit all of our testimonial here >>